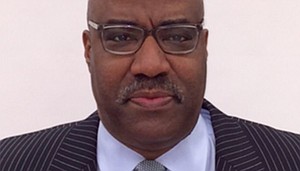 continued — Preast, who is white, poor and confined to a wheelchair due to a stroke, signed up for Meals on Wheels two years ago. Last November, she, like a majority of Macon residents, voted for President Trump.
According to Robert A. Caro, the author of "The Passage of Power: The Years of Lyndon Johnson," President Johnson loved the phrase "War on Poverty." From personal knowledge, he knew that the causes of poverty stem from a "lack of education and training, a lack of medical care and housing, a lack of decent communities in which to live." These were, to President Johnson, real-life foes. Poverty in America is Democratic, Republican, independent and nonvoting.
It is my hope that the 45th president will learn from his predecessor and find the compassion to use the bully pulpit to alleviate, not compound, the pain currently being experienced by so many Americans, many who supported the president as well as many who did not.
So, Mr. President, what if it was your mama?
Austin R. Cooper, Jr., serves as president of Cooper Strategic Affairs, Inc., which provides legislative, political and communications counsel in Washington, D.C., for governmental, nonprofit and for profit organizations. Cooper has worked for three Members of Congress, the Turner Broadcasting System (TBS), former NYC Mayor David Dinkins and former United Nations Ambassador Andrew Young. You can follow Austin on Twitter @acooper62.