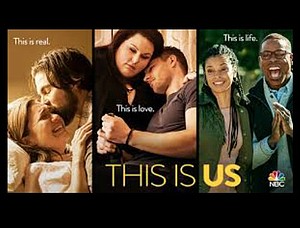 (CNN) — Tuesday's episode of NBC's "This Is Us" reminded viewers why the show is the unrivaled champion of tear-soaked television.
The hour, titled "Memphis," took viewers on a road trip with Randall (Sterling K. Brown) and his cancer-striken biological father William (Ron Cephas Jones). Their destination? Tennessee, where William was looking to reconnect with his past as his body began to fail him.
By the end of the episode, William would thank his son again for finding him and take his last breath.
"I remember us walking out of the building after the first read, and each of us were waiting for one of us to confirm what we'd just read," Jones said of his reaction to the heart-tugging script. "It was this feeling of, 'There's something special here, and I don't know if it's real or not.'"
He added: "I think it worked out beautifully."
But the journey to the sad -- albeit inevitable -- moment was a pitch-perfect prelude to a sad final note.
The flashbacks in the episode focused on the past that William sought to revisit. Viewers got a look at his deep connection with his mother, a war widow who raised her son on a diet of love and encouragement, and his days as an up-and-coming musician with a one-of-a-kind talent for prose.
He played in a band with his cousin, but that relationship fell apart when Randall left town to care for his ailing mother and never returned, having fallen deep into a grief-prompted addiction.
This backstory was an important factor in the episode, executive producer John Requa told CNN. It helped provide a small sliver of comfort, in a way.
"The ray of hope for William is at least he's reunited with this person that meant so much," said Requa, who directed the episode with Glenn Ficarra. "It's sort of two fold. We see that he went down that path --- that he just loved her so much that it was a devastating blow -- and then also just to give a ray of hope to understand that there's this profound presence in his life and he's heading back there."
In the present day, William and Randall made the most of their trip. They even paid a visit to Jack's final resting place -- a lake where some of his ashes were scattered.
Once at their destination, the pair toured the city (portions of the episode were filmed on location in Memphis). Their days were filled with barbecue and numerous introductions to relatives a giddy Randall never knew existed.
The morning after a particularly rousing night, Randall awoke to find his father in distress.
At the hospital, a doctor told Randall his father had hours to live.
William, who had said his goodbyes to his grandchildren before they set out on their adventure, was fine with this. He wanted their last image of him to be one of strength rather than pity, he told Randall. ("I wanted them to see me looking down at them, not up," William said.)