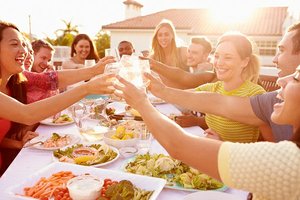 continued — Mountain biking in Utah
Soak in Southern Utah's powdery-fine, rust-colored dust and red rock cliffs without barriers from the seat of a bike.
These epic vistas, an extensive trail network and diverse terrain make the area a mecca for mountain bikers.
For those who would like to learn to trail ride, Red Mountain Resort offers two different classes. For complete novices, nail down the fundamentals during its road biking 101 class, a two-hour introduction.
To get the adrenaline pumping, the basic mountain biking class is a four-hour lesson on Bearclaw Poppy Trail -- an off-road, single-track trail in the desert dust with options for riders of all levels.
Even the easiest route is invigorating, with enough dips and drops to give everyone an adrenaline rush. (See if you can spot the namesake ivory-colored Bearclaw Poppy flower along the way.)
The resort is tailor-made for active visitors, with a full schedule of guided hikes, rappelling and kayaking, tempting cycling enthusiasts to try alternative fresh-air adventures.
Falconry in Vermont's Green Mountains
Feel the majestic sensation of a bird of prey perched on a gloved fist. These trained but still wild creatures possess incredible strength yet are deceptively lightweight.
Falconry is a complex and nuanced art that can take a lifetime of dedication to perfect, but at Green Mountain Falconry School, participants are likely to handle a regal Harris hawk within 15 minutes.
Book the 45-minute introductory lesson with master falconer Rob Waite for the fundamentals of hawk handling and continue with the 45-minute hawk walk. The stroll echoes an episode of "Game of Thrones," with two accompanying hawks weaving from tree to tree, awaiting the signal to return to the human hand.
Many participants stay at the nearby Equinox Golf Resort and Spa, a historic property across the street from Manchester's quintessential New England village green.
Art in the Rockies
Anderson Ranch Arts Center is deep in the high peaks of the Colorado Rockies. The center's instructors embrace visitors of all abilities, inviting them to participate in hands-on workshops as they breathe the sweet mountain air and commune with nature.
The ranch enjoys the privilege of having a forest service permit, allowing groups to work amid the twin peaks of Maroon Bells and other mountains.
Combine observation with imagination during a landscape-based watercolor class or get into the clay with a ceramics workshop. Even classes that are traditionally held indoors frequently venture outdoors for artistic inspiration.
Most classes run Monday-Friday, but there are a few that last longer. There are separate workshops for children age 4 and older as well as for teens, so families are welcome. Diversity is a core principle and the center has a scholarship program.
Students may live in the comfortable dorm or the school will help find off-campus housing. The kitchen staff serves healthy food that is sourced locally.
Photography in Santa Fe
The Sangre de Cristo Mountains' striking visuals and distinct light create a photographer's paradise. That's why participants flock to the Santa Fe Photographic Workshops every summer to improve their photography skills.