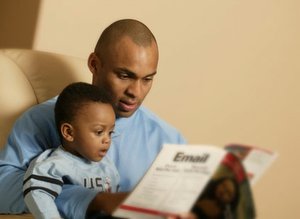 continued — Amanda Mushro, a blogger and life hacks expert with a series on TLC, shared some other creative ways to keep the kids outside. In addition to letting them "paint" the snow by mixing food coloring with water, as Cottrell suggests, she recommends pulling out the summer sand buckets and shovels, which can be great tools to build snow forts and castles.
And don't forget the bubbles, she said. "Bubbles aren't just for summer fun! Bring them back out when the temperature is below 32 degrees," said Mushro, whose kids are 5 and 7. "When you blow a bubble outside, it will freeze! Perfect for a little frozen science fun!"
You may score the "Best Parent" award if you surprise your kids with another of Mushro's tips: Toss their pajamas and blankets in the dryer before you head outside to play in the snow. "When you get back, everyone has warm, toasty clothes to put on," she said, and your kids will think you're a genius!
Put kids to work
Louise Sattler, who has two grown children, remembers 2010, when her son's 18th birthday was moved up a few days because of an impending storm. Six teens showed up with their sleepover gear, but even before the cake was presented, the roads started to get treacherous, she said. The storm came much sooner than expected and dropped over 24 inches of snow in total, which meant the kids had to stay at Sattler's house for days.
"But the kids had a plan! They decided to use this opportunity as a chance to make money, so they quickly formed a snow removal service (and borrowed tons of jackets, snowpants, etc. from us)," said Sattler, a co-founder of 411 Voices, a collective of professionals with social media experience. "They went door to door seeking houses that had driveways with snow piled up ... and made hundreds of dollars in four days shoveling out driveways and sidewalks for neighbors."
The takeaway for today's parents: Sattler says we should put teenagers to work in the neighborhood by shoveling, running errands that can be done on foot and babysitting for those parents who have to go to work.
A snow day doesn't just have to be about our kids, many parents said. It can be an opportunity to share some much-needed down time with our children or do an activity with them.
"Take time to play right along with them (if you get a snow day, too, that is)," said Meredith Sinclair, a television commentator and author of "Well Played: The Ultimate Guide to Awakening Your Family's Playful Spirit." We need "playtime" as grownups, too, and we rarely let ourselves truly "go there," she said.
"Look at it as Mother Nature's way of telling you to awaken your own playful spirit! Create a list of playful stuff your kids long to do ... blanket forts, Play-Doh pounding, cookie baking, dance party, etc. and just let go."
Robi Ludwig, a mom of two teens, thinks a snow day is a great chance to watch a movie or the news together and discuss it afterward.