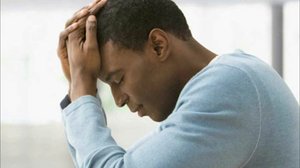 continued — When they left to stay with a neighbor who owned a more modern -- and elevated -- house, they found the water shoulder-high at the end of their drive. In the darkness, they were left only to imagine the damage being done to their home.
"That's when it really hits you," Shepherd said.
Even 17 years later, the memory brings tears. "You feel like a homeless person," she said. "Your safe place has gone."
The family of four lived in a recreational vehicle on the surrounding farmland for more than a year after the flood, while they dealt with insurers and builders who would eventually restore their home.
Their finances were hit hard, and daily life was a challenge. "All that we had worked for was completely destroyed," Shepherd said.
According to Shepherd, her village was also flooded in 2001, 2002, 2003 and 2005, though her house was not directly affected in those years. She also now has a flood plan that outlines everything she needs to do if this were to happen again.
They were almost struck by the extreme weather seen in the UK in 2014, which saw major storms hit the country at levels not seen in the country for over 20 years.
Despite her experience and level of preparedness, she will never shake the feeling that it could happen again. In fact, she admits, it most probably will.
It's just a question of when.
The mental cost of loss
"One of the major health effects of flooding seems to be the mental health aspects," said James Rubin, a psychologist at Kings College London whose recent research looked into the psychological impact of people both directly and indirectly effected by floods. "There are a whole host of stressors around it," he said.
These types of natural disasters are expected to rise in frequency due to climate change, and Rubin feels that the mental health aspect deserves more attention.
"Preventing (climate change) from happening, from worsening and intervening is really important," he said.
Climate change is predicted to bring more than just floods: There could be heat waves, sea level rises causing loss of land, and forced migration and droughts affecting agriculture and the farmers producing it. And with these concerns comes a plethora of issues plaguing the human mind, such as depression, worry, anxiety, substance abuse, aggression and even suicide among those who cannot cope.
"If you don't resolve them, these conditions don't necessarily go away," Rubin said.
To find out the extent of this psychological burden, he focused in on flooding in one study and sent surveys to more than 8,000 people living in areas affected by floods in 2013-14, looking for signs of conditions such as depression and anxiety.
More than 2,000 people responded and were split up by their level of exposure -- direct, indirect or not at all -- and the types of conditions they were perceived to have, based on their answers.
"What you see is a gradient," Rubin said. "Among the groups that were flooded, they had the greatest mental health problems."