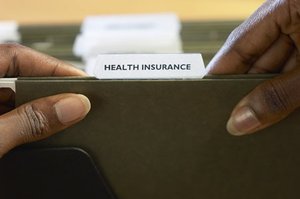 continued — Despite their differences, the patients at this clinic -- and anywhere else in the UK -- have one thing in common: Not one of them will pay or receive a bill for the care they receive here.
Their health care is free and universal and has been since the formation of the country's National Health Service in 1948.
The population's health care is funded through tax and compulsory national insurance contributions deducted from income, which go toward many state benefits.
But as the demand for health care has increased across all levels of care -- primary, secondary and tertiary -- so has the strain on this once-coveted health system -- particularly on its finances.
A changing climate for health care
Health care budgets in the UK have been plateauing, with only minor increases in spending, as percentages of gross domestic product spent on it have been declining.
According to the Kings Fund, an independent health care charity, the National Health Service is halfway through its most austere decade ever. Figures from the World Bank reflect this: In 2009, the UK spent 9.8% of its GDP on health care; by 2014, it fell to 9.1%, according to the World Bank.
Along with this came more people, who are living longer and with multiple conditions like diabetes and heart disease that require treatments also rising in cost. Meanwhile, hospital bed numbers have fallen, numbers visiting emergency rooms have risen, and the demand for social care -- such as home care or equipment -- in the community has increased with limited services in place to provide it, again leaving more people with fewer hospital beds.
"The current situation is unsustainable," said Dr. Ian Eardley, vice president of the Royal College of Surgeons in the UK and practicing surgeon at a hospital in Leeds. "There are patients who are medically fit but can't get help in the community, or support, to leave hospital."
Austerity has brought extended wait times for people seeking elective or routine treatments, such as knee or hip surgery, while emergency treatments for serious issues such as cancer or heart attacks continue to be treated promptly, as they should, according to Mowle.
Guidance requires anyone in the UK with signs of cancer be seen within two weeks.
"(But) you can't bring patients in for elective surgeries," said Eardley, who further stressed the complexities surrounding people living longer.
"People often live longer with other medical problems being controlled and managed," he said, adding that greater expectations by patients today and the tendency to discuss cases in greater detail all add time and strain to an already overwhelmed system.
Another financial constraint is the increasing, but important, role of computing.
"Most of these countries have seen a need for increased spending with changing technology," said Martin McKee, professor of European public health at the London School of Hygiene and Tropical Medicine.
Real National Health Service spending in 2015-16 increased by just 1.6%, according to the Kings Fund.
"The budget has been frozen for too long," McKee said.