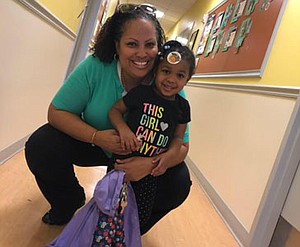 This false idea that if you have biological children, then you won't have any problems is not only ridiculous but disingenuous. Adopted children are children in need of unconditional love, guidance, commitment and stability and if you have it to give, then why not?
I can honestly say adopting my daughter was the best decision I have ever made. I consider it a privilege to be her mother and she has added so much value to my life, that I cannot imagine my life without her in it.
I look forward to helping to guide her, encouraging her to follow her dreams and helping her reach her goals while becoming a thoughtful, decent and productive human being. Who better than black folk with our history of informal adoption practices and remarkable resiliency in the face of continuous adversity, to give a black child a greater chance at a decent life?
Which leads me back to my original point. Adoption is a great option for black folk. It can be difficult and is unnecessarily complicated, but it's absolutely worth it.
Nsenga K. Burton, Ph.D. is the entertainment and culture editor for the National Newspaper Publishers Association (NNPA). She is founder & editor-in-chief of the award-winning news blog The Burton Wire, which covers news of the African Diaspora. Follow her on Twitter @Ntellectual or @TheBurtonWire.