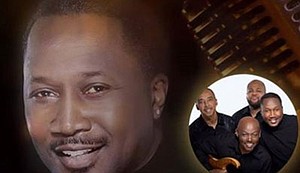 Hello everyone. Hopefully your week was pleasant and safe and thar you had fun checking out some of the events I told you about last week. Well, this week is no different.
Every Wednesday, DJ Sugar Chris does a "Sing-A-Long to the Oldies from 6 p.m. to 11 p.m. at the Corinthian Restaurant & Lounge located at 7107 Windsor Mill Road. This is the place to be where grown folks gather to have great food, good drinks and take the mic and sing their favorite oldies. Admission is free and plenty of parking.
On Friday, January 26, 2018, the Contemporary Arts Inc. will host The Ambassadors Jazztet at 7 p.m. at the Randallstown Community Center located at 3505 Resource Drive in Randallstown. The Ambassadors Jazztet of the United States Army Field Band was developed in the legendary style of Art Blakey and the Jazz Messengers. Even though the Jazztet performs traditional jazz standards, the band's primary focus is on new compositions by members of the group. The compositions vary greatly, sometimes paying homage to older styles and sometimes developing an entirely new sound, but always creating a vehicle for improvised solos. I think most of my jazz lovers will truly love this group. They are asking you to bring a non-perishable food item to feed the hungry in our community. That is the cover charge! For more information, call 410-944-2909.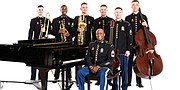 Black History Month begins next Thursday, February 1, 2018. In my opinion, February is the busiest month of the year because not only is it Black History Month but Valentine's Day, as well as my anniversary celebrating 31 years as an entertainment columnist. So much to talk about next week and the weeks to follow— ya'll better keep up, make sure you pick up the Baltimore Times so you won't miss anything!
Oh! I have one more thing. The Pratt Contemporaries is hosting "A Night in Cabana Black & White Party" on Saturday, January 27, 2018 from 8 p.m. until 1 a.m. at the Assembly Room in Downtown Baltimore— 316-318 Guilford Avenue. Dress to the nines in your black and white cocktail attire—it's required. For more information or tickets, email: contemps@prattlibrary.org.
Well, my dear friends that is all I have for you now. But remember, if you need me, call me at 410-833-9474 or email me at rosapryor@aol.com. UNTIL THE NEXT TIME, I'M MUSICALLY YOURS.