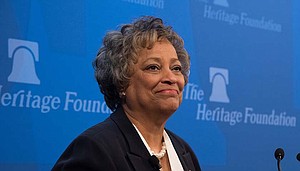 Joevon, Jared, and Tamar aren't alone. According to numerous reports, public schools are now less orderly and more dangerous. As Walter E. Williams has observed, the policy President Obama put into place has allowed "miscreants and thugs to sabotage the education process."
Teachers apparently agree. In anonymous surveys, they describe how badly school safety has deteriorated. As one stated, "We have fights here almost every day. The kids walk around and say 'We can't get suspended— we don't care what you say.'"
The sentiment was echoed by another teacher who said, "Students are yelling, cursing, hitting and screaming at teachers and nothing is being done but teachers are being told to teach and ignore the behaviors. These students know there is nothing a teacher can do."
This is crazy. Every child deserves to get the tools they need to make their dreams come true. But if they are too scared to focus, they won't get them. Many will drop out, limiting their chance to get a job, raise a family, and pursue their life goals.
All because directives from Washington have made school districts fear they'll be investigated for keeping their classrooms safe.
We can't bring Joevon back, and Jared and Tamar may never forget the trauma they've experienced. But we can take action to fix the mistake that has been made.
For starters, the Education and Justice Departments' school discipline policy should be rescinded. And if any threats
remain, every family should be empowered with school choice so they can choose safer learning options for their children.
I know President Obama meant well, but his administration's action was wrong. So it's now time to make things right. Our children should be at risk no more.
Kay Coles James is the president of The Heritage Foundation. You can follow her on Twitter @KayColesJames