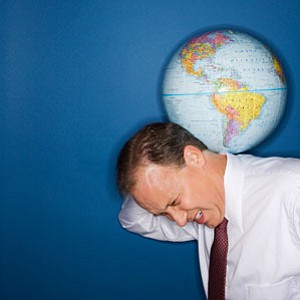 Human accomplishments and failures belong to humanity because nothing happens in perfect genetic isolation. (Don't take my word for it; read the acclaimed writer Ta-Nehisi Coates's Between the World and Me.) However, this is not to say that all cultures or peoples are identical— it's the concept of interdependence that white nationalists fail to grasp.
Unlike the extremes on both sides of the spectrum, I am not one who believes that any skin color represents good or evil— or that the answer to history's
inequities and inequalities is to condemn the ancestors of those who came out on top. There is more rage than logic behind these views. However, justice must be done for the benefit of humanity: white, black, brown, red and yellow. It is the lack of justice that not only stokes the rage at the bottom, but also buttresses the fear at the top. The rise of Trump was predicated on this fear. But rage alone will not defeat him.
True justice will not only usher in a new world community that includes everyone while respecting differences— but will also ensure that burdensome white men will never again have to justify their privilege.
Matt Johnson, syndicated by PeaceVoice, is co-author of Trumpism.