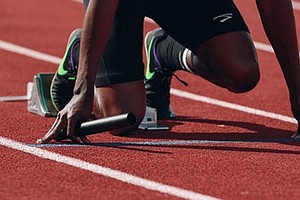 The athletes must participate in the selection of the Super Bowl city. There should be a rating system which determines the likelihood of racially diverse people participating in the wealth that a Super Bowl brings. Which city will have the blackest vendors? Who is printing the jerseys, the T-shirts, the souvenir books? Who is advertising the Super Bowl? And may we suggest that teams look for black owned hotels.
These team owners are asleep at the wheel of diversity and inclusivity. They must feel pressured to have desire for diversity. The pressure will come from the athletes. Just because these teams have been using select vendors for dozens of decades doesn't mean they can't change now. The sooner they do it the better off America will be.
The player associations should have formal Memorandums of Understanding with the top black professional organizations such as black architecture and engineering associations, black contractors, banks, accounting associations, attorneys, realtors, etc. This God given natural athletic ability that is blessed on our people must be used via wide distribution of its influence and effects. These MOU's should be publicized with ongoing updates to ensure that it is not just "window dressing" but real deal economic empowerment.
Now this would change the world! After doing that correctly we could move to our entertainers who would only perform at venues that have documented proof of black construction, architecture/engineering participation. Again, God has blessed us with remarkable talent. Let's leverage it. Oh, how badly we need a bigger share of that $1.3 trillion pie. We can't think of a better way. Our destiny is in our own hands.
Harry Alford is the Co-Founder, President/CEO of the National Black Chamber of Commerce (NBCC) and Kay DeBow is the Co-Founder, Executive Vice President of NBCC. To contact Harry Alford, email: halford@nationalbcc.org and to contact, Kay DeBow, email: kdebow@nationalbcc.org.