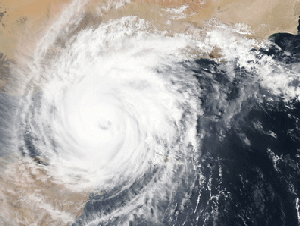 BALTIMORE — Now in its 15th year, National Preparedness Month, held annually in September, encourages families, businesses, and communities to prepare and plan for emergencies.
In addition to general emergency preparedness, the Maryland Department of Health Office of Preparedness and Response encourages Marylanders to take steps toward public health preparedness.
Be Informed. The first step of preparedness is to be informed. There is no time like the present to learn what to expect and how to respond in emergency situations. The Office of Preparedness and Response website offers 24 fact sheets in nine languages to provide information on preparedness topics ranging from making a family emergency communication plan to preventing injuries after a storm or flood. Marylanders should become familiar with alerts, warnings, and local emergency services, and are encouraged to follow the Office of Preparedness and Response on Facebook and Twitter for critical updates and information.
Make a Plan. Knowing how to evacuate from your home, office, or school, and determining where to meet if your family becomes separated are crucial things to know in an emergency situation. Making a plan can prevent confusion and save valuable time during an emergency. Steps like writing and posting emergency phone numbers on your refrigerator, asking a friend or relative to be your out-of-town contact, choosing a shelter-in-place location inside your home, and talking to your child's school about family reunification plans are all additionally recommended by the Office of Preparedness and Response to ensure your family, coworkers, neighbors, and friends know your disaster plan. Residents should also practice their emergency plans on a regular basis.
Build a Kit. Creating an emergency kit for your home and vehicle enables residents to be prepared should they lose power or become stranded. Kits should include enough food, water, and medical supplies to last three to five days without help from others. Prescription and nonprescription drugs should be replaced regularly to ensure they are not expired. In case of flooding, insect repellent can be critical for preventing the spread of mosquito-borne diseases. Important documents, including prescriptions and medical records, should be kept in a waterproof portable container. If you have a pet, their supplies should also be included in the emergency kit.
Get Involved. One way Marylanders can take action in the community is by joining the Maryland Responds Medical Reserve Corps (MRC). This volunteer program enhances emergency preparedness and response capabilities across Maryland. The growing MRC has more than 5,000 members, including physicians, nurses, pharmacists, dentists, veterinarians, chaplains, students, retirees, and more. Membership is open to anyone 18 years and older who is willing and able to assist during an emergency, participate in annual exercises and drills, and support ongoing public health outreach initiatives.
For more information and to volunteer, visit mdr.health.maryland.gov.