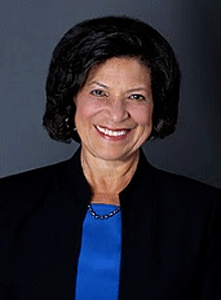 In Belgium, a nine and an eleven-year-old were euthanized for conditions that we in the United States vigorously treat: cystic fibrosis and muscular dystrophy. Canada is considering allowing such barbarism— aka medical assistance in dying— to be perpetrated upon its children.
Iceland has virtually eliminated Down's syndrome through abortion.
Coincidentally the Ministry of Health lists Down's syndrome as the most expensive disease for the state-funded health care program.
The British National Health Service's Institute for Health and Care Excellence supports the use of "quality-adjusted life years" (QALY) to measure the quality and quantity of life added due to a particular medical treatment. If the cost per QALY gained exceeds a predetermined amount, the government denies payment for that treatment. ObamaCare architect Ezekiel Emanuel's "Complete Lives System" prioritizes adolescents and
persons with "instrumental value," i.e., individuals with "future usefulness." With current nursing home costs averaging $7,500 per month, hospice care could be the default medically necessary treatment for the disabled.
It was not too long ago that the top Democrat official, Nancy Pelosi said "[Republicans] pray in church on Sunday and they prey on people the rest of the week. And while we're doing the Lord's work, ministering to the needs of God's creation, they are ignoring those needs which is to dishonor the God who made them." I don't know whose "lord" she is talking about— perhaps the overlords who aim to take over mankind in sci-fi stories or the "Lord of the Flies."
The day erecting a barrier to stop drug and human trafficking is considered immoral and killing viable live babies is celebrated is the day some Americans tossed morality into the abyss.
Dr. Marilyn M. Singleton is a board-certified anesthesiologist. She is president of the Association of American Physicians and Surgeons. While still working in the operating room, she attended UC Berkeley Law School, focusing on constitutional law and administrative law. She interned at the National Health Law Project and practiced insurance and health law. She teaches classes in the recognition of elder abuse and constitutional law for non-lawyers.