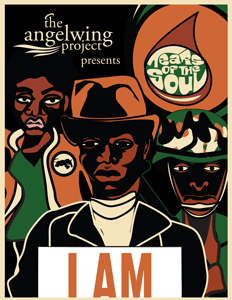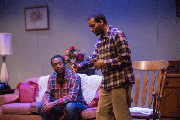 Cleophus Smith, who was among the Memphis union workers, attended the October performance.
"He is very humble and a wealth of information," said Wilson. "He was able to really help me to understand what it was like for them, which was something you could not read in a book.
"There are 28 remaining workers, and they travel a lot. I felt blessed and honored that he thought this was important enough to come and share this experience with us."
Wilson is the founder of the AngelWing Project, Inc (AWP), a 501(c) 3 non-profit performing arts organization that promotes the development of the performing arts in the local community.

"Where are we today 50 years later?" asked Wilson. "There are a lot of parallels. The message of this play can help us to deal with some of the things we are dealing with today, especially when it comes to listening to one another."

Decades later, in 2017, Memphis Mayor Jim Strickland announced a group of 14 city sanitation workers from 1968 would be getting $50,000 grants from the city, totaling $700,000.

"They did get an increase in wages, but it still took a long time," said Wilson. "In 2017, the remaining workers were awarded back pay. It was 50 years later, but the remaining ones received a nice contribution from the city."
AWP's next production is RISING UP: A Dramatic Presentation of Notable African American Firsts. The admission price is $10, and will take place on February 24, 2019 at the Chesapeake Performing Arts Center.

For more information about AWP, visit www.theangelwingproject.org.