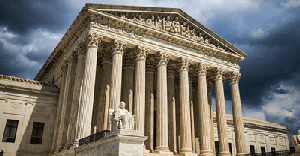 continued — NNPA President and CEO Dr. Benjamin F. Chavis echoed Leavell's comments.
"The NNPA supports and agrees with the Supreme Court decision against Trump's administration's attempts to add language in the 2020 Census which is discriminatory and keeps millions of people from being counted," Chavis said. "We should have a Census campaign that practices the importance of including everybody rather than excluding certain people. The NNPA is also for equality, justice, and fairness so therefore the Supreme Court made the right decision."
The 2020 Decennial Census will be the most critical census count of our lifetime, she said.
Campbell noted that in 2010, African Americans and Black immigrants were undercounted by more than 800,000, leaving those communities with a shortage of government resources.
"We cannot let this happen again. We have to stay vigilant to ensure our people are counted and vote in. "It's about money and political power and our future depends on it," she said.
Trump has pledged to delay the 2020 Census and he said his administration still plans to include a question that inquiries about a person's citizenship status.
"I have asked the lawyers if they can delay the Census, no matter how long, until the United States Supreme Court is given additional information from which it can make a final and decisive decision on this very critical matter," Trump told Fox News.
However, NAACP President and CEO Derrick Johnson said justice must now be done and everyone must be counted. Johnson said the strength of America's democracy depends on it.
"The court today rejected the Trump administration's fraudulent justification for adding the citizenship question," Johnson said. "The highest court in the land— in an opinion authored by a Chief Justice appointed by a Republican President— has effectively ruled that the head of one federal government agency, the Department of Commerce, lied to the nation, aided and abetted by the head of another federal agency, the Department of Justice."