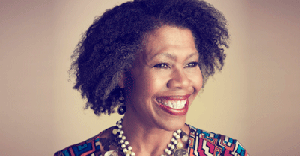 "I would sooner cut off this right arm of mine before I would ever work for or demand the ballot for the black man and not the woman," she said. One might conclude that she was seduced by the divide-and-conquer tactics of the male proponents of the 15th Amendment. But Anthony's view was widely embraced by the White women's suffrage movement.
Her friend and suffrage leader Elizabeth Cady Stanton, arguing against the 15th Amendment, protested: "It's better to be the slave of an educated white man than of a degraded black one."
One year away from the centennial of the 19th Amendment giving women the right to vote, how much ground have we gained as women and a nation? How much of the conversation about gender equality denies the overlapping impact of white nationalism, patriarchy, and privilege? Where and when do the voices of black and brown women enter?
But first and foremost, when do black women get the recognition that they have earned in their unbroken march to freedom?
Our compass should be guided by that path forged by Ida B. Wells and other courageous black women whose intersectional quest to make America stand upright changed the world.
This opening salvo embraces Suffrage. Race. Power. Spurred by my collaboration with a small collective of women that is black-led, cross-generational, and supported by "woke" white women, we've named ourselves "Founding Sisters." This space will offer regular
installments that honor our Founding Sisters of the last centuries and spotlight the unfinished business of Suffrage. Race. Power.
To kick it off: Happy birthday Ida B.!
Gwen McKinney is President and Founder of McKinney & Associates Public Relations, for which she is responsible for translating the vision of "public relations with a conscience" into a sustained, bold and tested suite of communications services and activities. She is also the founder and lead collaborator for Suffrage.Race.Power.