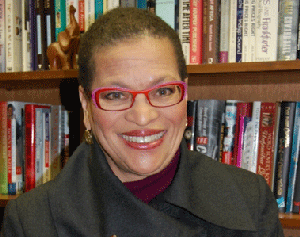 The similarity in the two commencement addresses lay in the call for self-awareness, disruption, humanity and focus. While many students don't remember their commencement speaker, it is unlikely that students at either UDC or Dartmouth will forget the speakers they experienced. And while the students are demographically different, one can hope that the call to "practice humanity" is one that will be heeded. It is, perhaps a sign of the times, that graduates have to be urged to practice humanity, but so much of our world is inhumane, placing profits over people, that the admonition is appropriate.
There are more than 4000 four-year colleges and universities in our nation. The students graduating from Dartmouth and UDC represent a small fraction of the total. The UDC students, many nontraditional, are more likely to shoulder student debt than the Dartmouth students. However both sets of students will face challenges, and both have the responsibility, as Maxine Waters urged, to find a cause and tackle it. And, in the words of Yo-Yo Ma, to "practice humanity."
Julianne Malveaux is an author and economist. Her latest project MALVEAUX! On UDCTV is available on youtube.com. For booking, wholesale inquiries or for more information, visit www.juliannemalveaux.com.