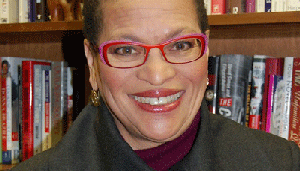 continued — Part of this is personal for me. I've written before about my mom's smoking addiction, which has led to her developing COPD and emphysema diseases in her ninth decade. But it's more than the personal. It's about the ways that public policy can protect young people, even as they make poor choices.
Follow the money, goes the trope. Who benefits from youngsters buying tobacco and nicotine products? Why do legislators protect them? Why would legislators crack down on vaping, but not cigarettes? Who benefits? If we follow the money, we have to monitor the lobby. Who has power in this game?
We always need to follow the money when we look at the ways that some products are offered to the market and others are restricted. We always need to follow the money when we realize that there are always beneficiaries in a society that has predatory capitalism at its roots. We don't need more children being exposed to addiction. We shouldn't outlaw vaping products without outlawing the sale of tobacco to children. I appreciate some manufacturers for joining many others in standing up against companies like Walmart, Walgreen's and the others that are making big dollars selling tobacco and nicotine products to children. It needs to stop. Now. Legislators need to step up and protect our children from this destructive addiction!
Julianne Malveaux is an author and economist. Her latest book "Are We Better Off? Race, Obama and Public Policy" is available via www.amazon.com for booking, wholesale inquiries or for more info visit www.juliannemalveaux.com
Disclaimer: The views and opinions expressed in this article do not necessarily reflect the official policy or position of BlackPressUSA.com or the National Newspaper Publishers Association.