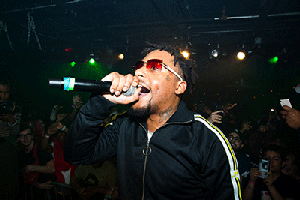 AA: "First of all, skateboarding is not "white people", everything in skateboarding is bridging the gap [between cultures.] Skaters wear baggy clothing, skaters listen to hip-hop. It's a way to make it so young black people and young white people can do something cool together. I got the idea from [Pharrell's] Ice Cream Skate Team. Back in '06 and '07 - when I was in 8th grade - that was all I was paying attention to.
"I spoke to a partner of mine, he wanted to do denim and I said you can't do denim - jeans are too expensive right now. The next logical step was graphic design and tees - like Stussy, Supreme - I saw them and what they were doing and I figured I could do that as well. When they started it was much harder to get screen-printing and stuff like that. Now, it's much easier to start a clothing line, so I had to do something to stand out. Marino Infantry is bridging that same gap, too."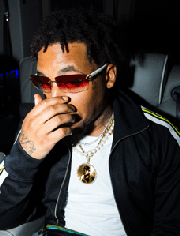 JT: How did you take Marino Infantry global from your humble beginnings?
AA: "My partnership with A$AP Mob, definitely. I never had to worry about anything, kudos to my brother [A$AP] Rocky for taking me around the world!"
JT: In the last couple of years you have dropped so many music projects, reaching such a high level of consistency, and Marino Infantry is larger than ever. Are you leaning more into music or clothing? How do you balance the two careers, taking off so quickly, at the same time?
AA: "Both. It's both, and it's hard. I stay working, and a lot of it is by myself. Oh, it's hard, bruh. I don't do anything to balance it, to be honest, besides occasionally get other people in to help me. Grassroots. But we get the job done. I'm in the studio all the time. Hard work, period. All day everyday."