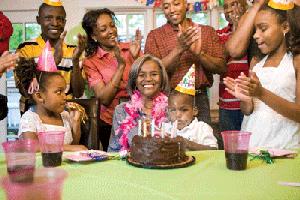 Tinsley emphasizes that these programs are made possible in Baltimore by the constant dedication of childcare experts and social workers.
"The social work occupation is one that is really overlooked in a lot of aspects," she said. "When a child has to be hospitalized, it's most likely the social worker who is going to the hospital with the child. When a child is being displaced, we're the people moving the furniture. We help pack those children up and carry them to the next place… it's 24/7."
Government and nonprofit agencies could not do the work they do without the essential support of foster parents and families in Baltimore City.
"There is a big need for foster parents in Baltimore City— people who actually care about what happens to youth," Tinsley said. "We really need people who are dedicated to changing these young people's lives, and they need somebody who is going to stay there for the long haul.
"These families are 'a beacon of hope' for children in need."
Gruca added that while being a foster parent is a difficult task, agencies like Pressley Ridge exist to help and support them as they take in children in need.
"It's not easy. They should know that it's not easy," he said of prospective foster parents.
"Becoming a treatment foster parent is a calling. It can be challenging at times. But… we're there with you every step of the way. If you can open up your heart and your home, we can make it work."