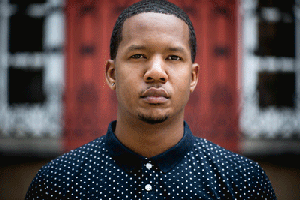 3. I check my diet and go green— A diet rich in fruits, vegetables, nuts, seeds and legumes is much less toxic than a diet rich in processed foods, caffeine and artificial sugar. Drinking 32 oz. of green juice (80 percent vegetables, 20 percent fruit) each morning helps me get in those vegetables. If you don't have access to a juicer or a juice bar, green smoothies will do the trick. Try this:
- 1 cup of spinach
- ½ cup of frozen mango
- ½ cup of frozen pineapple
- 1 frozen banana
- 1 ½ cup of water
-1 tbsp of honey
4. I limit social media— Social media can be overwhelming with other's opinions and images that immediately invoke comparison. Since anxiety often results in racing thoughts, it is best to be protective of how much time I spend online.
5. I meditate— Meditation helps to bring attention back to the present moment by focusing on the one thing you have control over— your breathing. Meditation helps me detach from my anxious thoughts and learn how to deal with difficult emotions.
6. I read— Whether it's something tied to your career, self-help or something inspirational, read regularly. Reading helps to reduce stress through distraction and provides the opportunity to gain something powerful – knowledge.
Because we know that trauma and adverse experiences impact well being throughout a person's life, identifying supportive strategies that enable resilience in those affected can be life-changing. Creating a path to healing is within reach. It is possible.
Join Quentin Vennie and other healing-strategy experts on Wednesday, November 13, 2019, from 9 a.m. to 2 p.m. participating in a community conversation, "Not All Wounds Are Visible – Adverse Childhood Experiences Plus: Knowing What Works" offered by The University of Maryland Medical System and University of Maryland, Baltimore. For more information and to register for this free event, please visit umms.org/community conversations.