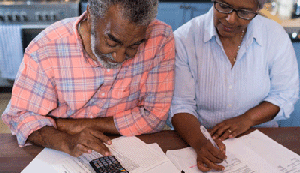 As a result, many workers appear to be falling well short of what they will need to fund their retirement.
Twenty-nine percent have personally saved less than $25,000; 13 percent have saved between $25,000 and $100,000; and 11 percent have saved between $100,000 and $250,000 – which means that more than half (54 percent) of workers have saved less than $250,000 for retirement, according to the survey.
Thirty-two percent of workers can't estimate what they have saved for retirement and only 15 percent of workers have saved $250,000 or more.
Just over six in 10 workers say they would have no idea what they would do if Social Security were not available "when they need it," a concern that jumps to 71 percent for current retirees.
Across generations, 91 percent of workers and 94 percent of retirees say they would feel "betrayed" if the money they paid into Social Security were not available when they retire.
The survey found that workers have much more faith in their personal savings than in Social Security.
Axsater says it's important to have a planning mindset, which includes setting and achieving as a goal or set of goals during the past six months to support their financial life; working diligently toward a long-term goal; feeling better about having finances planned out over the next one to two years; and preferring to save for retirement now to ensure they have a better life in retirement.
"If more workers adopt these behaviors, more retirees should be better prepared for the rapidly changing reality of retirement," Axsater said.