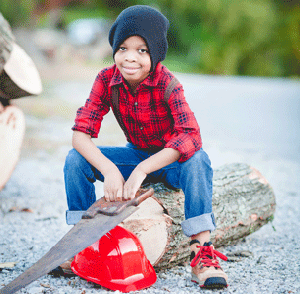 MDOT SHA offers pedestrian and driver tips to help keep trick-or-treaters and chaperones safe.
PEDESTRIANS:
Look left, right and left again before crossing the street.
Watch for cars turning in or leaving driveways.
Walk, don't run, when crossing the street.
Use sidewalks and marked crosswalks whenever possible, and cross at marked intersections.
Be sure to see and be seen. Avoid dark clothing, wear bright colors and use reflective devices such as glow sticks, flashlights and blinking lights.
Avoid costumes that may impair vision.
Make eye contact with drivers when crossing the street.
Stay alert and be on the lookout for cars traveling above the speed limit.
DRIVERS:
Stop for pedestrians. Maryland law requires motorists to stop for pedestrians in crosswalks and intersections.
Stay alert, and park the mobile phone.
Obey the speed limit. Speeding makes it more difficult to stop unexpectedly.
Be extra cautious during peak trick-or-treating hours 4 p.m. to 9 p.m.
Enter and exit driveways slowly. Use caution when turning at intersections.
Expect the unexpected and be alert for children darting across the street and crossing between parked cars.
When driving children to and from activities, make sure all seat belts are fastened and let children out of the car on the curbside.
Never drink and drive. Designate a sober driver.
Throughout the year, MDOT SHA promotes "Look Up, Look Out" campaign, an education initiative that reminds travelers that pedestrian safety is a two-way street. The campaign urges both drivers and pedestrians to make safe, smart choices on the road. The effort includes public service announcements, billboards, community outreach, and social media efforts. For more information about "Light Up for Safety" and "Look Up, Look Out," go to roads.maryland.gov.