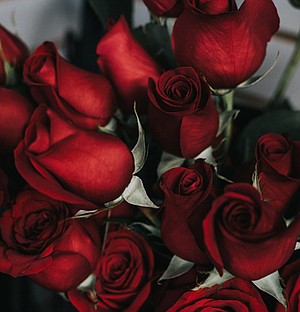 Also, think about how you might use your time and skill set to bring opportunity to others. Could you train entrepreneurs to better manage their finances or market themselves? Mentor someone
inside your company? Tutor students who are struggling? Think broad and then narrow your scope: It's usually more impactful to pick one or two big things and go deep rather than try to tackle five big things.
Finally, we can all express our gratitude for what's right in our community. We can write a letter to the editor that celebrates the bright spots in our community. (Every community has them!) We can send a heartfelt thank-you note to the hospital that took care of our loved one. We can thank a maintenance worker for keeping the streets clean. Positivity and gratitude are contagious. They make a difference. And it feels good to practice them.
Making the decision to love our community is a powerful first step. It's a mind shift that truly changes the conversation around what's possible. I've seen it over and over: When a community
decides "we are worth it" and takes control of their future, huge transformations can follow.
Happy Valentine's Day.
Quint Studer is author of "Building a Vibrant Community: How Citizen-Powered Change Is Reshaping America" and Wall Street Journal bestseller "The Busy Leader's Handbook: How to Lead People and Places That Thrive." He is founder of Pensacola's Studer Community Institute, a nonprofit organization focused on improving the community's quality of life, and Vibrant Community Partners, which coaches communities in building out a blueprint for achieving growth and excellence. For more information, visit www.thebusyleadershandbook.com, www.studeri.org and www.vibrantcommunityblueprint.com.