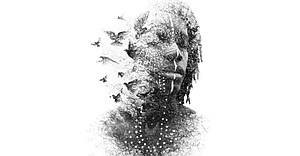 Against this backdrop, representatives at CORE DC have gone to great lengths to reassure the public that they are committed to helping turn the page on this long and turbulent chapter and work closely with the community to establish a re-entry model that is tailored for the District's unique set of needs.
That outreach has included meeting with elected officials, advocates, faith-based organizations and residents to hear their concerns and invite their input on how the community can come together and forge a new way forward on this important issue.
But just weeks after BOP awarded the contract to CORE DC, there are already disturbing, not-in-my-backyard reactions from individuals who should know better, especially now, amid constant reports exposing the systemic injustices that African American men must contend with in the policing and criminal justice systems.
Consider the recent comments made by Tyrell Holcomb, the Commission Chair of the Advisory Neighborhood Commission in Ward 7. Holcomb indicated his opposition to a new re-entry center in his community, saying that "using Ward 7 as a dumping ground to place the least attractive facilities has gone on far too long."
It's time to move past this kind of destructive rhetoric and ugly thinking, which has the pernicious effect of dehumanizing the men for whom such a facility could provide a second chance and be a source of positive transformation. NIMBY opposition — which so often amplifies stereotypes and falsehoods in order to drum up fear — has long been an obstacle to building support facilities and programs for the most vulnerable, whether such protests have been in response to proposed group homes, drug treatment clinics or homeless shelters.
Many of the fears are simply without basis. Researchers have been studying myths about home values in communities that accommodate re-entry centers for decades, to take one example. One DC-focused study conducted by The George Washington University, Center for Excellence in Municipal Management and the Center on Juvenile and Criminal Justice, found that housing values on streets with halfway houses continued to increase over a period of five years.
If there is any hope to make this a more just society, we have to shed our fears, and open ourselves to new ideas, new insights, and even, as is the case now in DC, new neighbors who are committed to being a part of the solution. We have to break old patterns of thinking that stifle progress and aid and abet the status quo.
We must remember that the men and women returning to DC after terms of imprisonment are not strangers. They are members of our community looking for a second chance to rebuild their lives after paying their debt to society. This is also a national issue. I am hoping that Washington, DC will lead the rest of the nation in welcoming our brothers and sisters back home from the nation's prisons.
Dr. Benjamin F. Chavis, Jr. is the President and CEO of the National Newspaper Publishers Association (NNPA) and can be reached at dr.bchavis@nnpa.org .