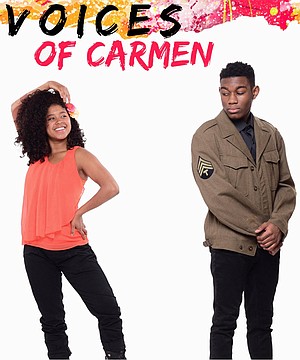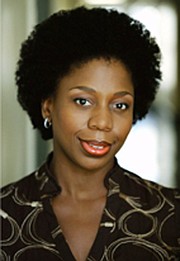 "VOC premiered in Baltimore in July of 2019," said Philip. "Looking at 2020, we had every expectation to do this live. We partnered with the House of Ruth working with young people. I wanted to do something for people who feel they are at the edge. The theme for our show is 'Crossroads.' You can make a decision that can change the trajectory of your life." Philip, who has performed in several Broadway productions, has directed and choreographed hundreds of musical and performance events around the world including "The Who's Tommy," and the Emmy Award–winning NBC broadcast of the "McDonalds Gospel Fest." She teaches Interdisciplinary Collaboration at Baltimore School for the Arts, and Musical Theater at Baltimore Centerstage. "Carmen is fiery, but substantive," she said, noting the production was submitted and chosen by several theater festivals. "One of the other important things about this show, is that it can be duplicated. Schools don't have to cancel their musical. They can still be fully engaged."
According to Philip, VOC is being made available for production at schools and regional theaters across the country. Included in the production package are best practices for collaboration between students and faculty: safe space guidelines, collaborative language, and youth leadership roles developed by the Carmen Youth Council.
On July 30, 2020 at 6:30 p.m., an out door "Carmen Concert" will be held in Eager Park, located on N. Wolfe Street. The event is free, but attendees are asked to register through Eventbrite at https://www.eventbrite.com/e/voices-of-carmen-outdoor-concert-tickets-114354027976.
On August 13-14, 2020 at 8 p.m., VOC will hold a drive-in "Carmen Concert" performance in partnership with Motor House on W. North Ave. On August 27, 2020, a movie musical live-stream of VOC will premier at 7 p.m. on Voices of Carmen YouTube Channel, followed by a VIP virtual After Party withthe cast.