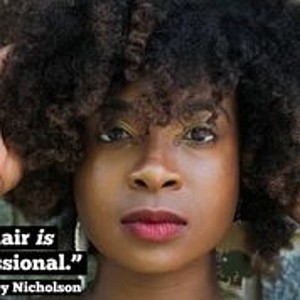 St. Clair Detrick-Jules' debut photography book Dear Khloe: Love Letters to My Little Sister, which beautifully showcases 101 Black women embracing their natural hair, has been called "one of the best examples of sibling love I've ever seen" (Keturah A. Bobo, illustrator of the NYT bestseller I Am Enough). "I put together this book because it's one thing for us to tell young girls to love themselves; it's another for us to show them how it's done," Detrick-Jules explains. "As a Black woman, an older sister to two young Black girls, and a filmmaker and photographer, I felt like I not only had the capability to create this project, but that I also had the responsibility to do so."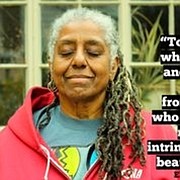 When the kids at her then-four-year-old sister's elementary school began making fun of Khloe for her afro, Detrick-Jules, an award-winning Afro-Caribbean filmmaker and photographer, set out to create something to show Khloe that her natural hair is beautiful.
The recent Brown University graduate and proud DC native traveled around the country for nearly two years photographing and interviewing 101 Black women and girls — ages four to 65 — with natural hair; the result is Dear Khloe: Love Letters to My Little Sister, a large-scale visual anthropology that explores the deep, complex relationship between Black women and their hair.
The book's spring 2020 release coincides with the rapidly expanding CROWN Act, groundbreaking legislation which bans discrimination of natural Black hair. Four hundred and one years after the first Black people were brought to these shores, the legal system is at last catching up with the cultural tour-de-force of Black hair. Into this changing cultural landscape steps Dear Khloe.
"Compelling and inspirational . . . A powerful celebration of self-acceptance and sisterhood." — Kirkus Reviews
"An inspiring message of love and empowerment." — BuzzFeed News
"A self-reflective love note. The images are glorious, the anecdotes at times tender, at times seething. The entire book is powerful." — Elizabeth Acevedo, New York Times Bestselling Author of The Poet X (National Book Award Winner)
Dear Khloe will be available via Amazon, eBay, DearKhloe.com, and select bookstores in spring 2020, and several book release events will be held across the country, including in DC, New York City, Philadelphia, Baltimore, Atlanta, Chicago, and Los Angeles. Detrick-Jules and several of the subjects in Dear Khloe are available for interviews.
For more information, sign up for the official Dear Khloe newsletter at www.DearKhloe.com, or follow Dear Khloe on Instagram, Facebook, and Twitter.