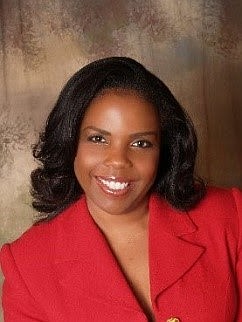 To strengthen our emergency and intensive care capacity, we need to rapidly put an increased number of ambulances and medical flight helicopters into service. Expanding transportation capacity must include enhanced staffing with medical personnel. The physical location of patients in medical deserts, and their health care resources should not factor into their access to transportation. Since the coronavirus pandemic is straining transportation systems there is a need to establish "Uber-Like" emergency transportation models, that can facilitate transportation to hospitals and emergency medical facilities.
Dr. Stephanie Myers, former Assistant Secretary for Public Affairs, U.S. Department of Health and Human Services and National Co-Chair of Black Women for Positive Change comments, "Dr. Crowder's recommendations to address the Medical Deserts in underserved communities, is timely and urgent. Her vision should be included in the new policies being considered by federal, state and local governments. We must act fast to reduce the death rates associated with coronavirus. We are only at the beginning of this pandemic and have the opportunity now to put in place the medical capacity Americans will need."
Valda Crowder, MD, MBA, is a Board-Certified Emergency Medicine Physician who serves as Chair of the Health Committee for Black Women for Positive Change.