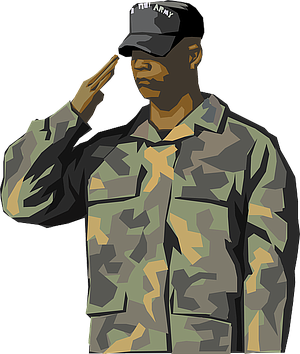 USA Cares – usacares.org
USA Cares provides financial and advocacy assistance to post 9/11 active duty US military service personnel, veterans and their families. We assist all branches of service, all ranks and components and treat all with privacy and dignity in appreciation for their service and sacrifice. We never charge fees nor accept repayment and rely on donations from private citizens, businesses and foundations for all funding.
Operation We Are Here – operationwearehere.com/FinancialAssistance.html
Provides financial emergency guidance, financial support and assistance, financial counseling and emergency loans, food assistance, and more.
Veterans Inc. – veteransinc.org/services/supportive-services-for-veteran-families
The Veterans Inc. Supportive Services for Veterans and Veteran Families Program helps individuals and families who are homeless or at risk. If you meet the basic eligibility requirements, Veterans Inc. provides direct services and financial assistance to help search for housing, assist with initial rent costs, and pay for certain bills related to back rent or utilities.
ABOUT LATINA STYLE
LATINA Style broke new ground in 1994 by launching the first national magazine dedicated to the needs and concerns of the contemporary Latina professional working woman and the Latina business owner in the United States. With a national circulation of 150,000 and a readership of nearly 600,000, LATINA Style reaches both the seasoned professional and the young Latina entering the workforce for the first time.
The culturally sensitive editorial environment we provide showcases Latina achievements in all areas, including business, science, civic affairs, education, entertainment, sports, and the arts. We also offer technology tips and reviews, entertainment reviews, travel recommendations, investment guidance, beauty tips, food and drink recipes, automotive updates, and career advice—in summary, all of the things that impact the quality of life.