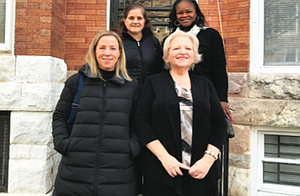 National Recovery Month is a national observance held every September to educate Americans that substance use treatment and mental health services can enable those with mental and substance use disorders to live healthy and rewarding lives. Now in its 31st year, Recovery Month celebrates the gains made by those living in recovery.
Since its inception in 1999, Light of Truth Center, Inc. (LTC), a residential therapeutic treatment program for women, has held its major fundraising activity during National Recovery Month. However, COVID-19 threatened to bring LTC's 21-year record of having their annual fundraiser to a halt. But as they say in entertainment, "the show must go on." For LTC, their annual event is going on – just virtually.
On Friday, September 25, 2020, from 7 p.m. until 9 p.m., LTC will hold "Surrender to Love." The event will feature entertainment, speakers, a live 50/50 Raffle Wheel, and Silent Auction.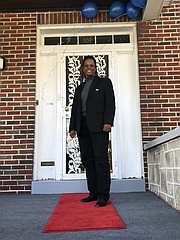 "Over the years, we have grown into a beautiful annual fundraiser," said the Rev. Vaile Leonard, founder of Light of Truth Center, Inc. "We did not want to lose that momentum. People look forward to our annual fundraiser."
She added, "We thought about canceling it due to COVID-19, but made the decision to have a virtual fundraiser. We also did not want to miss having the event during National Recovery Month." Rev. Leonard said the event will feature six different entertainers from various genres including Spiritual, Jazz, Folk, and New Age. She also said Vicki Stewart will share her experience at LTC, which operates four recovery houses and a training center.
"The virtual event is something new, and we were trying to find things to do to make it exceptional and exciting," said Rev. Leonard. "The 50/50 Raffle Wheel is one of them. When a person donates, the wheel will spin and show their name. The 50/50 will be through Cash App, and a person can donate as many times as they would like. The wheel is pretty cool. We really had to get creative." She added, "We will also show pictures throughout the night from past annual fundraisers, and will close out the evening with a virtual line dance." LTC provides residential therapeutic treatment for women recovering from addictions. The homes have been credited with helping dozens of women overcome drug addiction. Rev. Leonard said this year's fundraiser is vital to keeping the heartbeat of the organization going strong. The fundraising goal is $10,000."Due to COVID-19, we could not have the events we normally would have," she said. "They include an annual fundraiser given by LTC Center board president Ginny Robertson. Ginny's fundraiser takes us through half the year. In addition, many funders have been inundated with requests."She continued, "We need to raise funds. Because of COVID-19, we had to shut down admissions for a while, and that drastically cut our income. Not having admissions, coupled with not having fundraisers really cut us back. We want to catch-up and put ourselves back on board."
Rev. Leonard said that while times have changed amidst COVID-19, the need for addiction services have not. "Before the pandemic, we were in an epidemic in terms of overdoses," she said. "That has not subsided. The recovery community was just at the peak of getting people's attention, and then COVID hit. It has basically been pushed to the side. Folks overdosing is not what people are talking about, but people are dying daily."